Simplify planning with EasyPlan
Your appointments, patient data, statistics, and more in a few clicks, from any device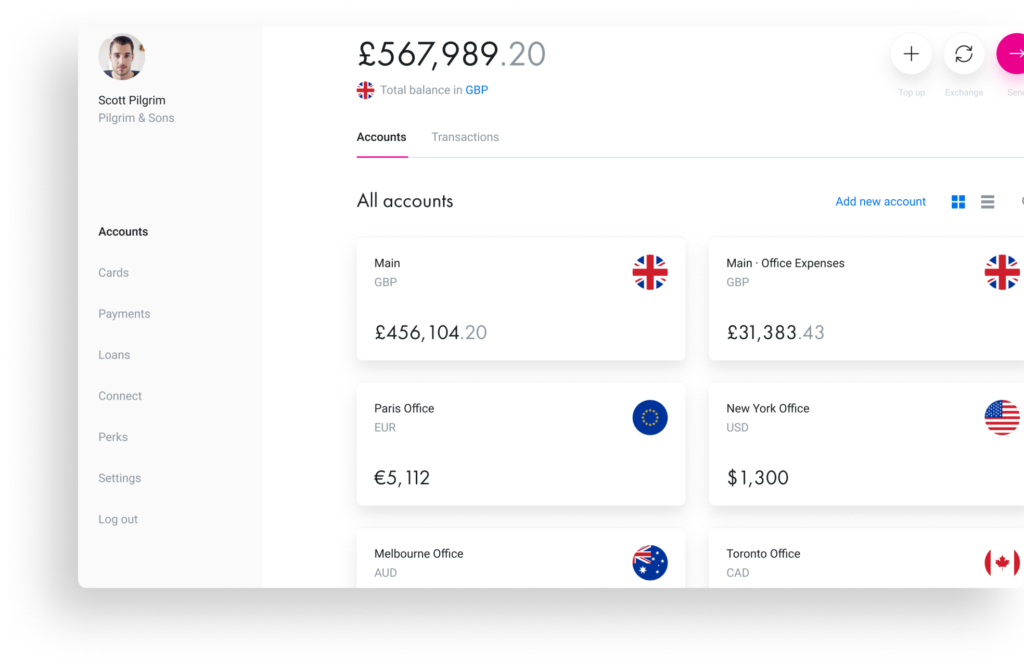 EasyPlan is more than just a software solution
Our unique management system connects all processes into a streamlined workflow that enhances team productivity. EasyPlan organizes clinic processes, allowing doctors to focus on patient treatment!
Are you looking for a software solution to optimize processes in your dental clinic?
Our partners are already using EasyPlan to work smart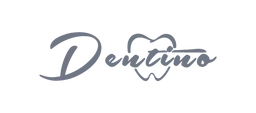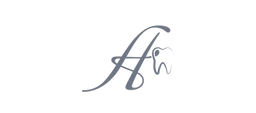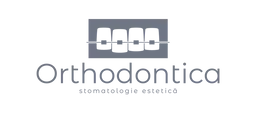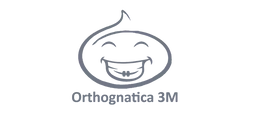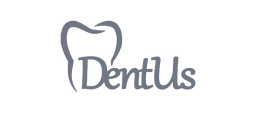 Cum EasyPlan soluționează problemele clinicilor stomatologice?
Cu EasyPlan puteți seta personalizat tipul de informații pe care angajații le pot accesa: profilurile pacienților și istoricul tratamentului, programările, mesajele, depozitul și statisticile privind activitatea clinicii – toate într-un singur loc.
EasyPlan has contributed to organizing the processes in DentUs.Dentino clinics
Learn more about the collaboration and team impressions in the case study below
EasyPlan revolutionizes the medical field
Here are the types of businesses we are currently helping worldwide
Gestionați toate procesele inteligent
Easily schedule and manage patient appointments in our intuitive calendar. Don't miss any important appointments!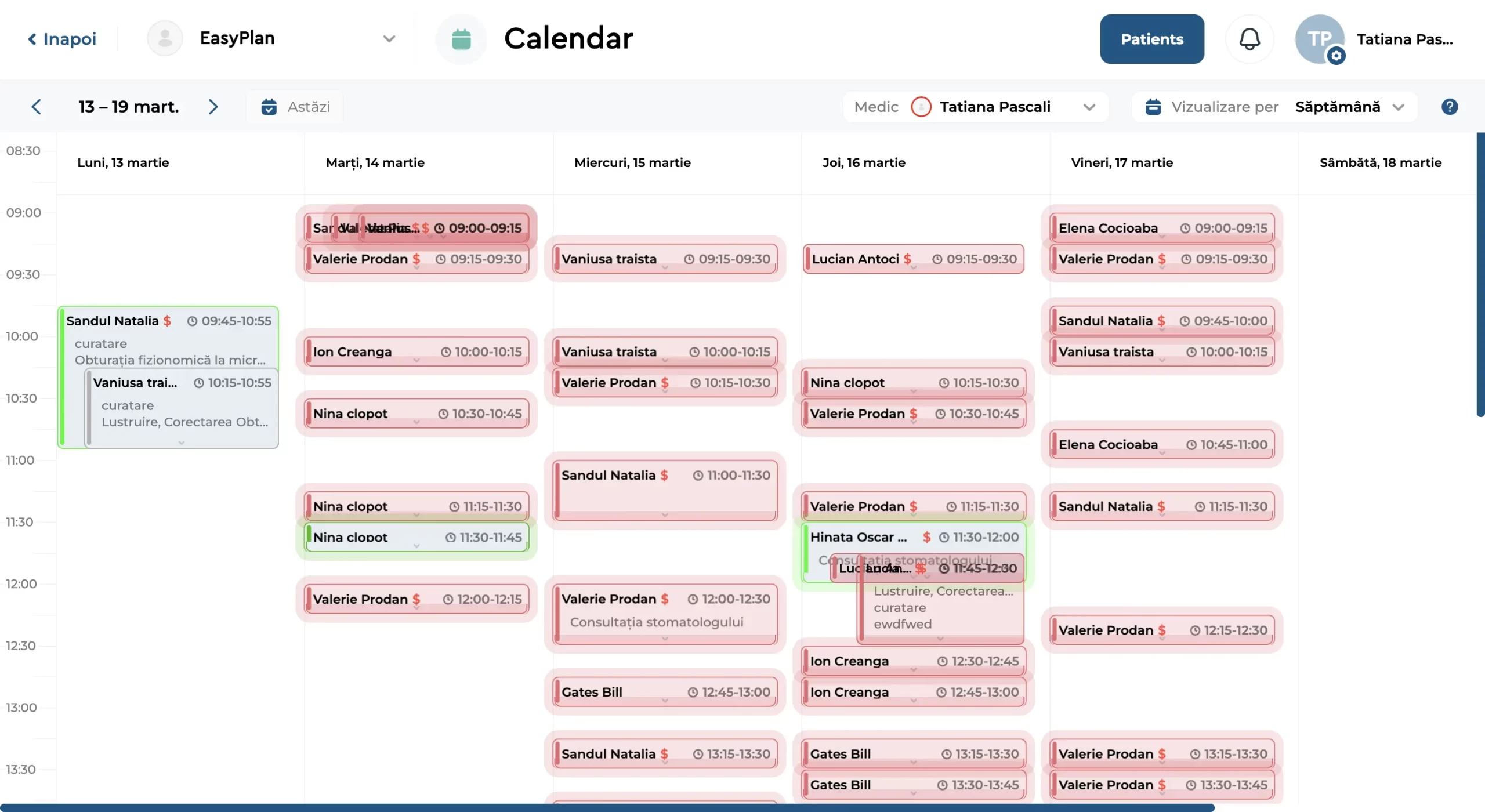 Keep patients up to date with appointments and important notifications via SMS and Email. It will help you provide a high quality service.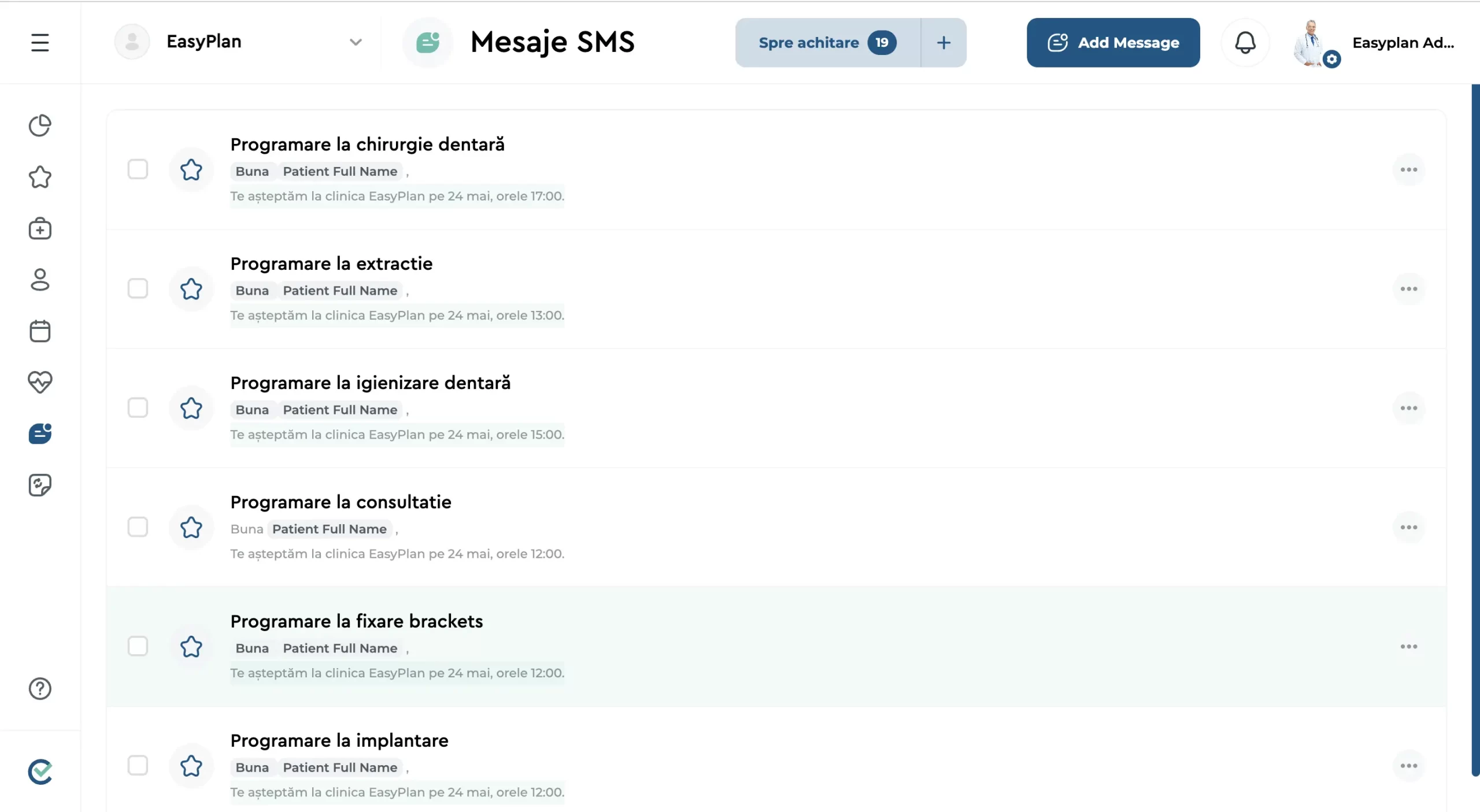 Manage receipts and track payables efficiently. Forget about financial management.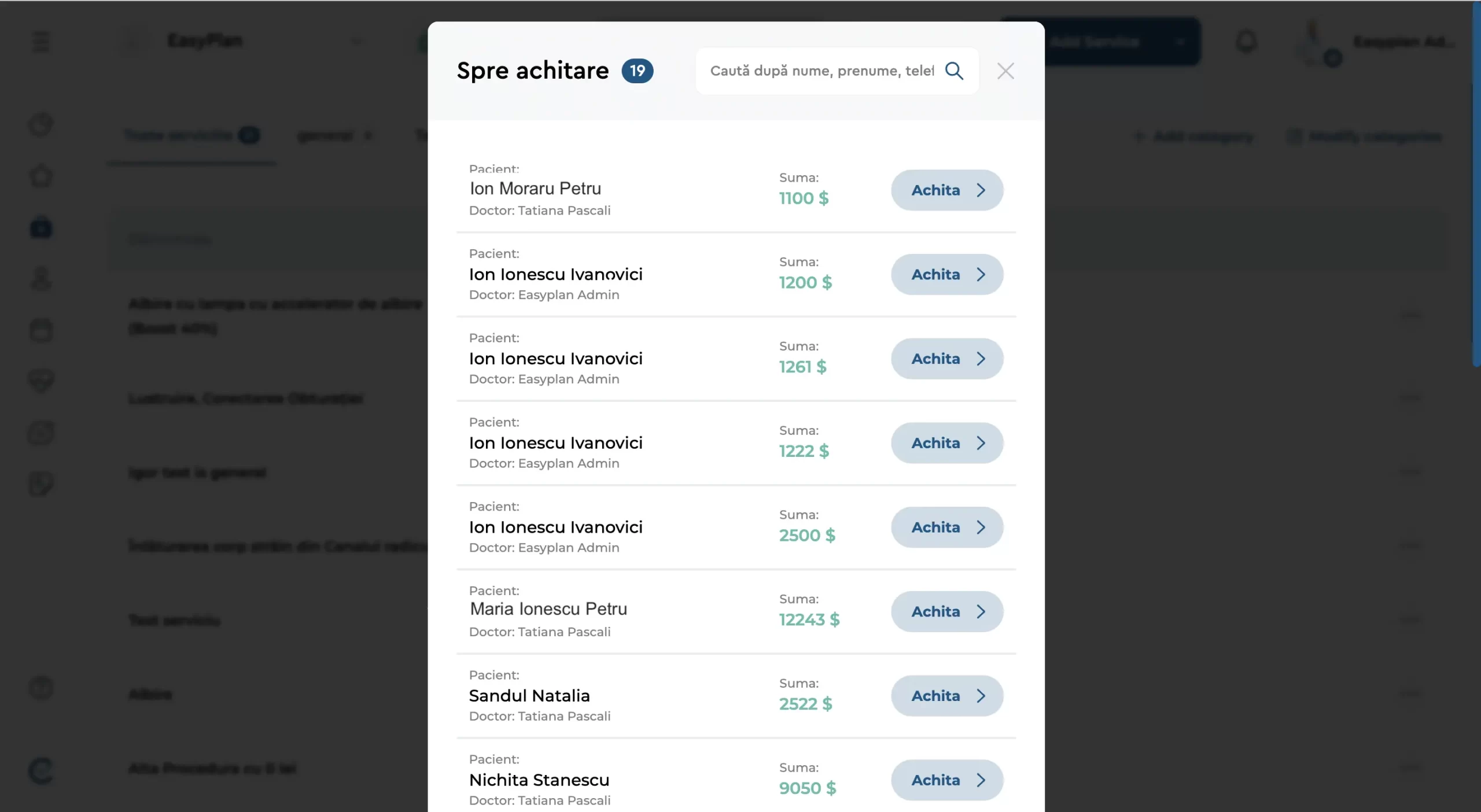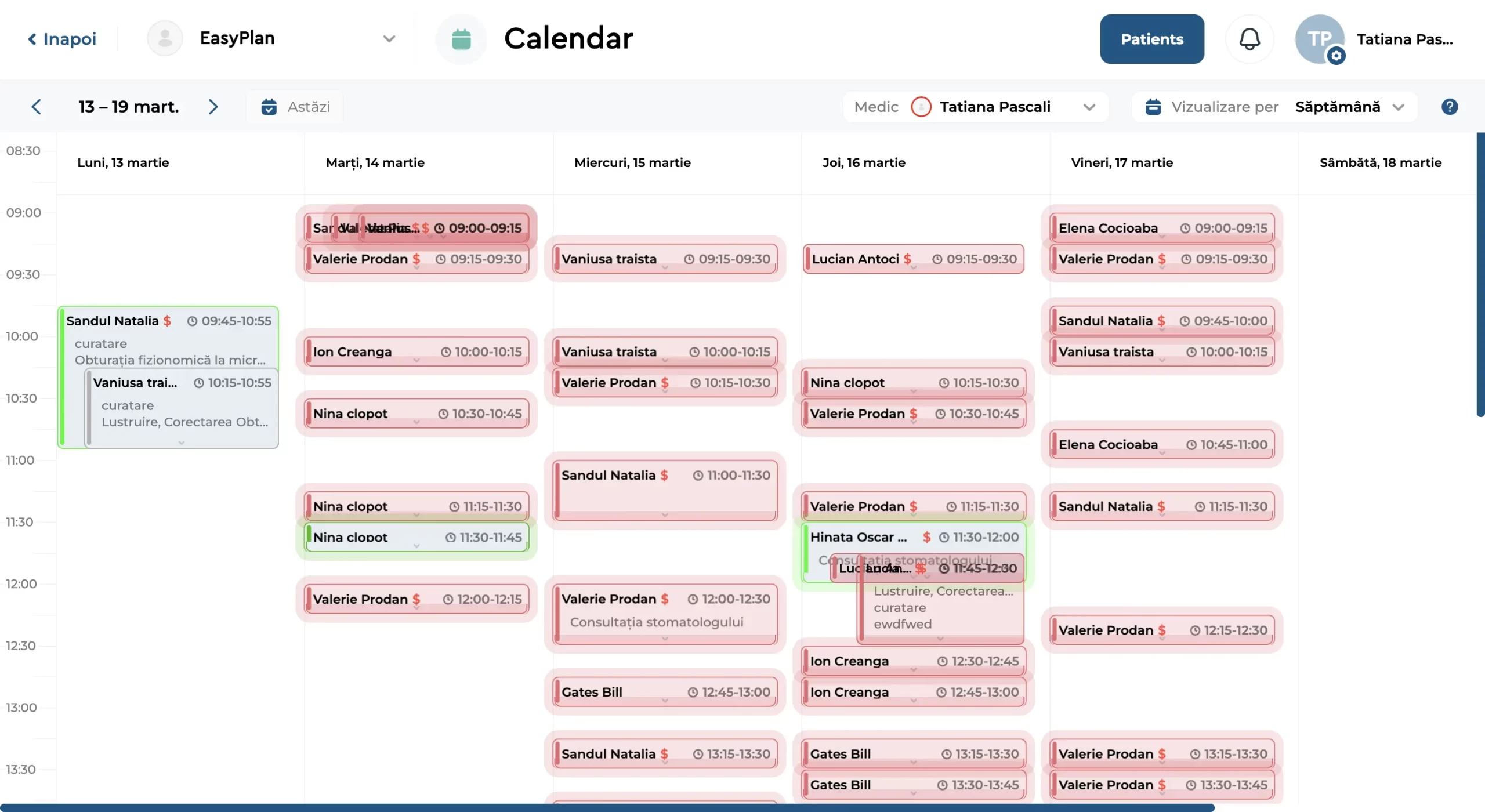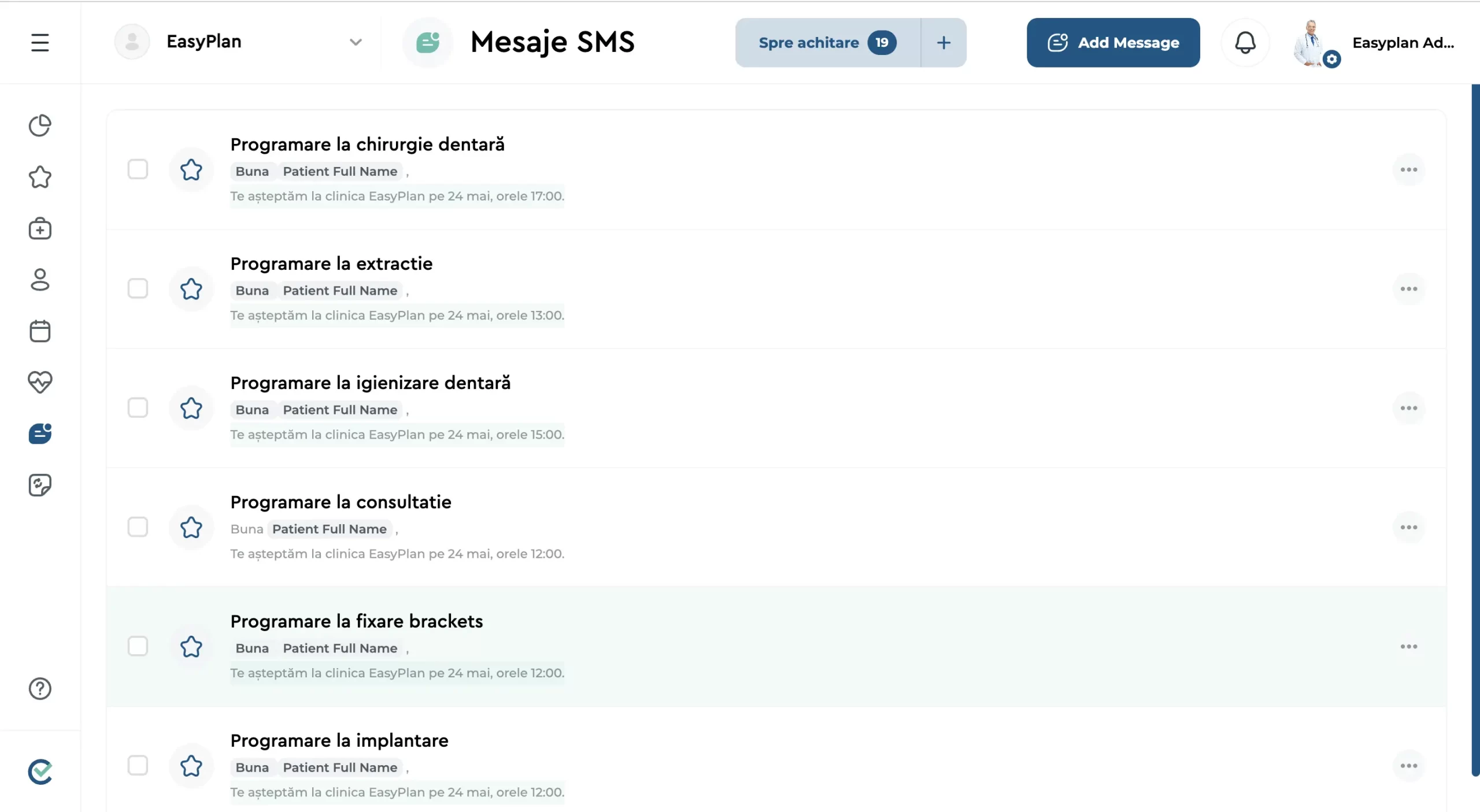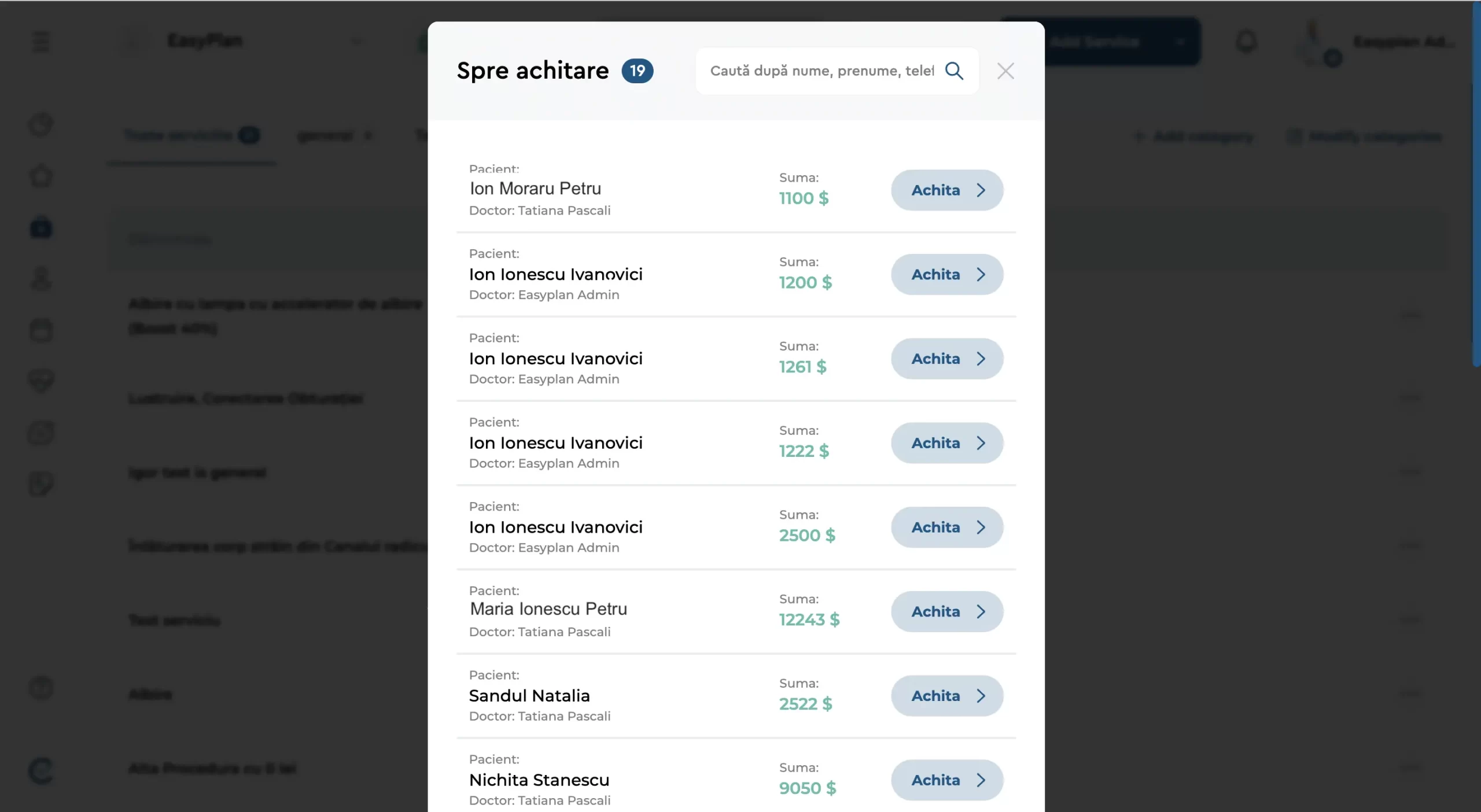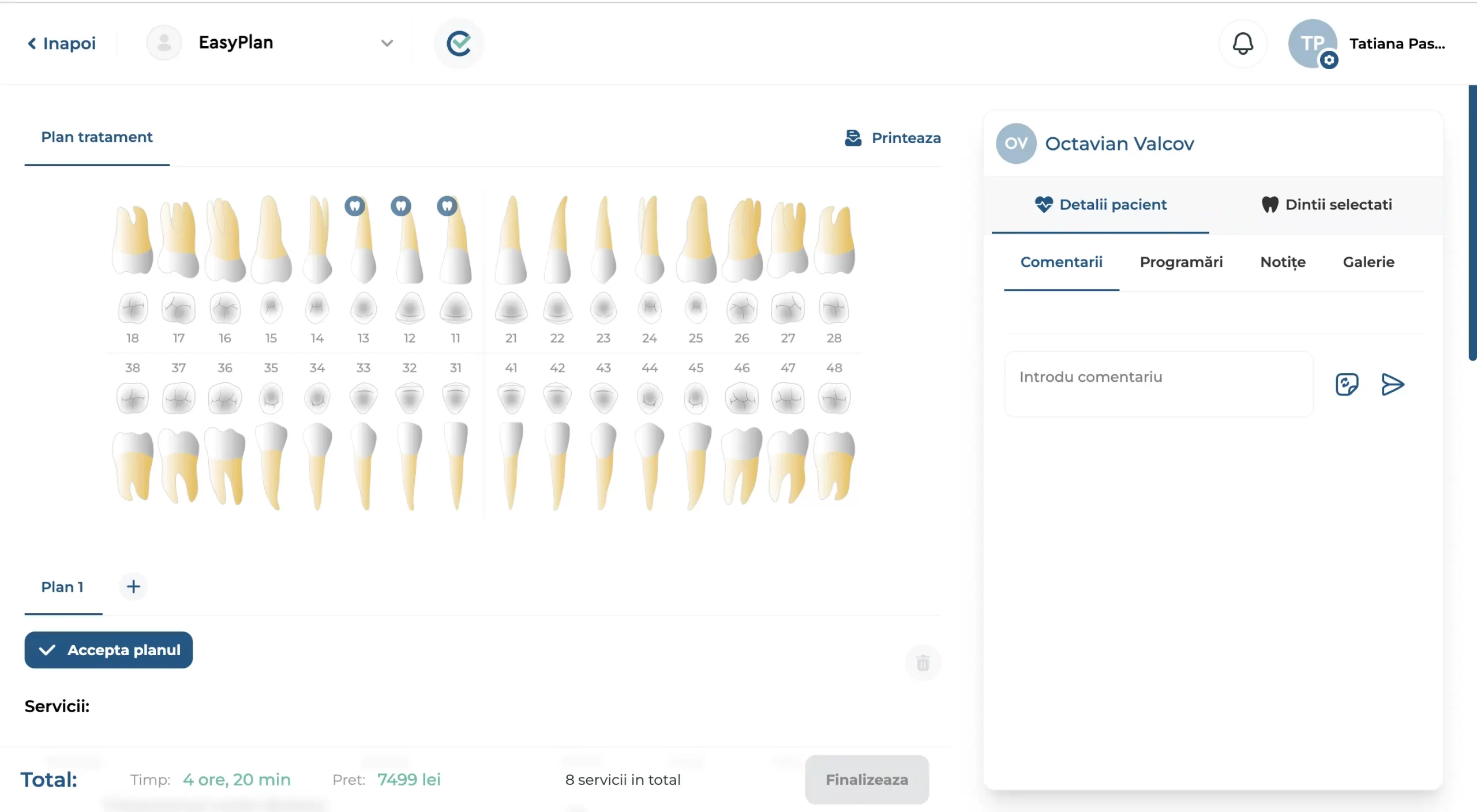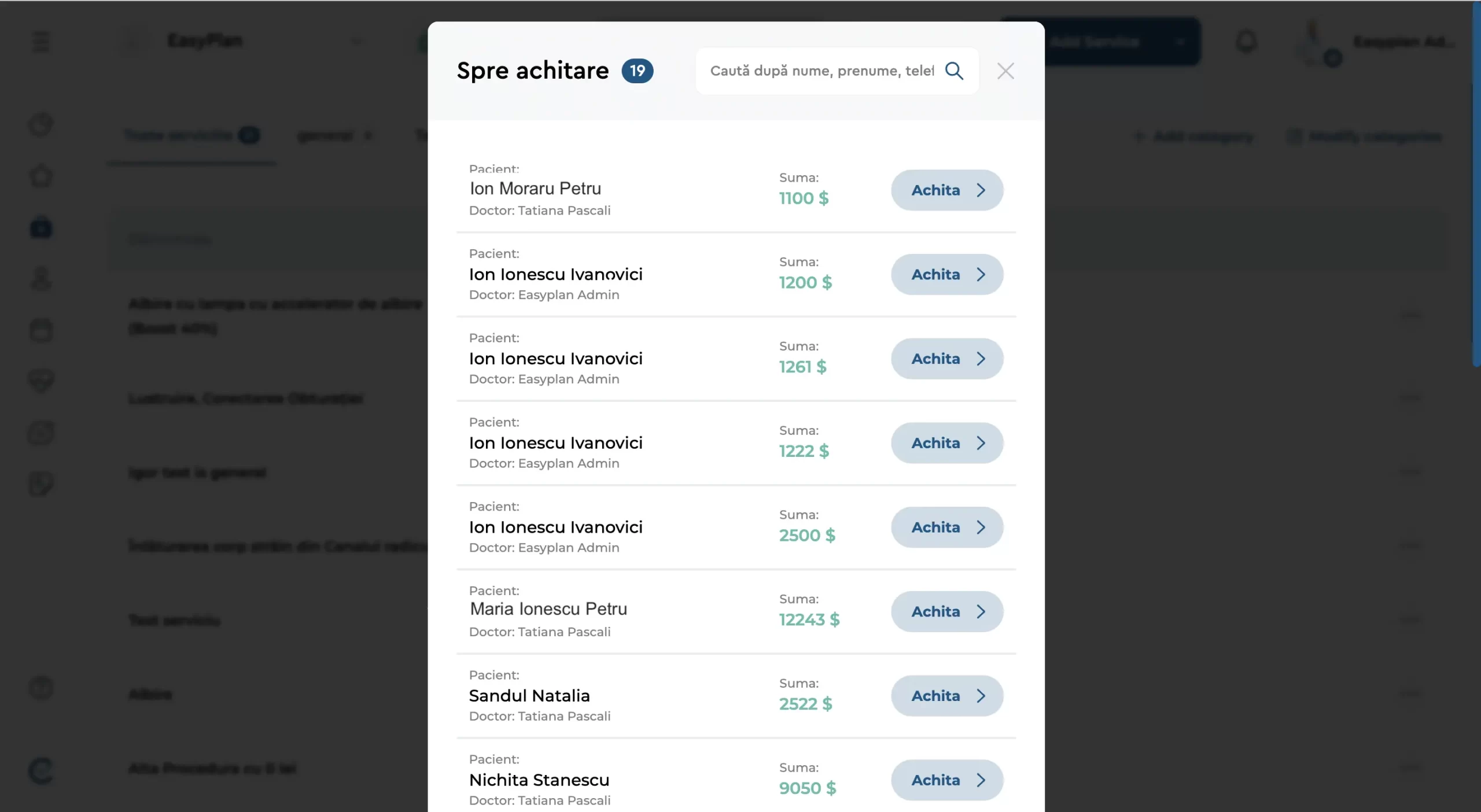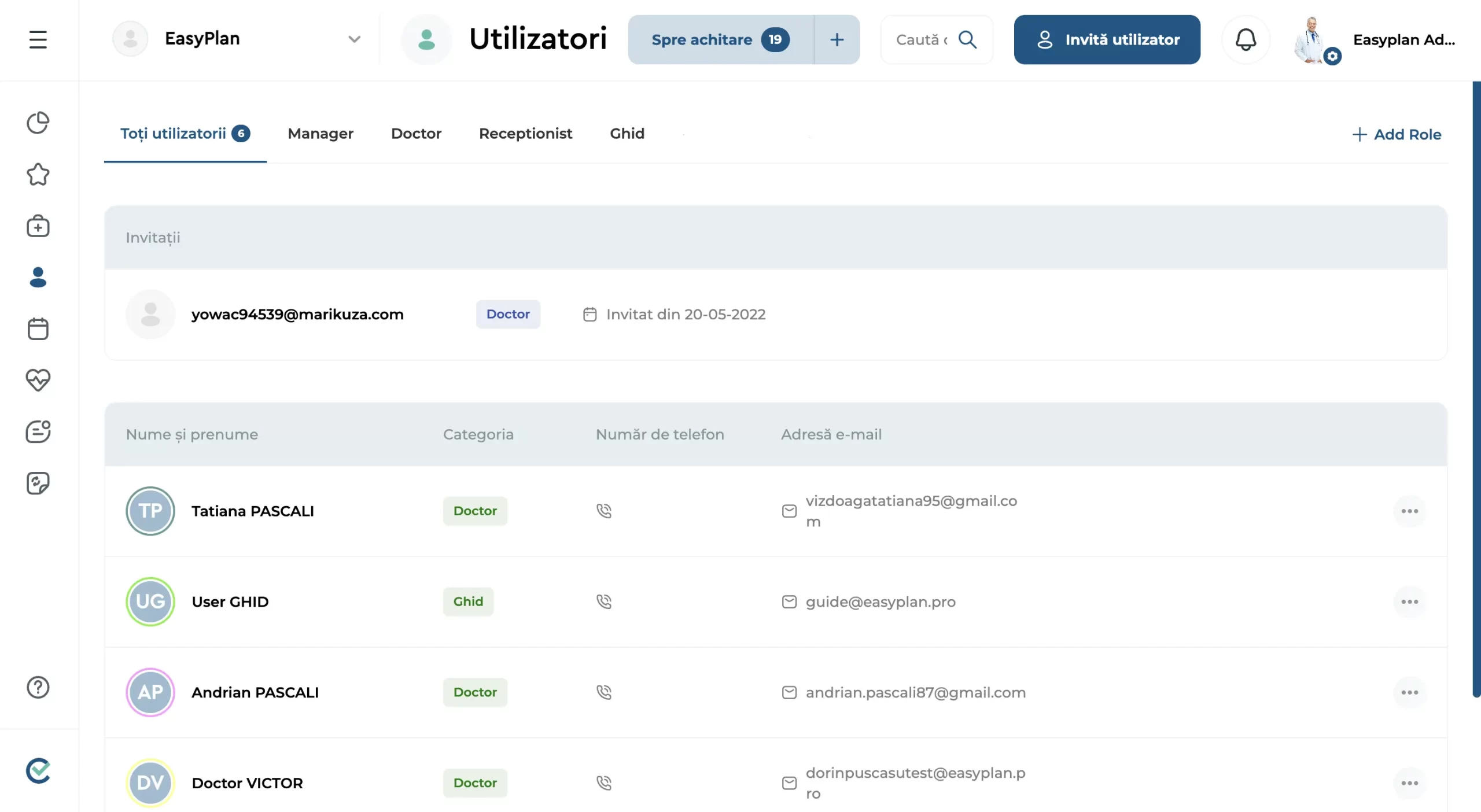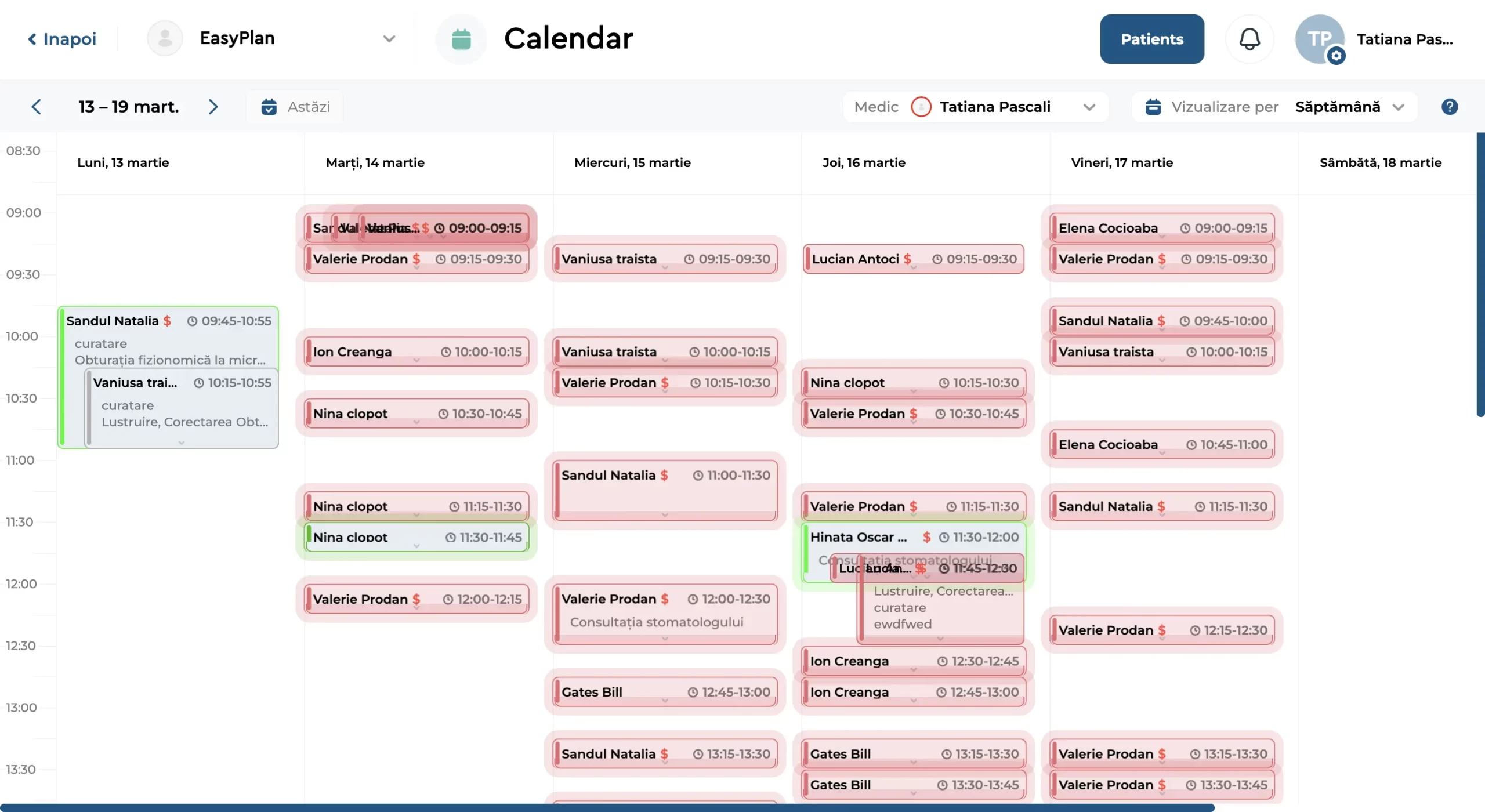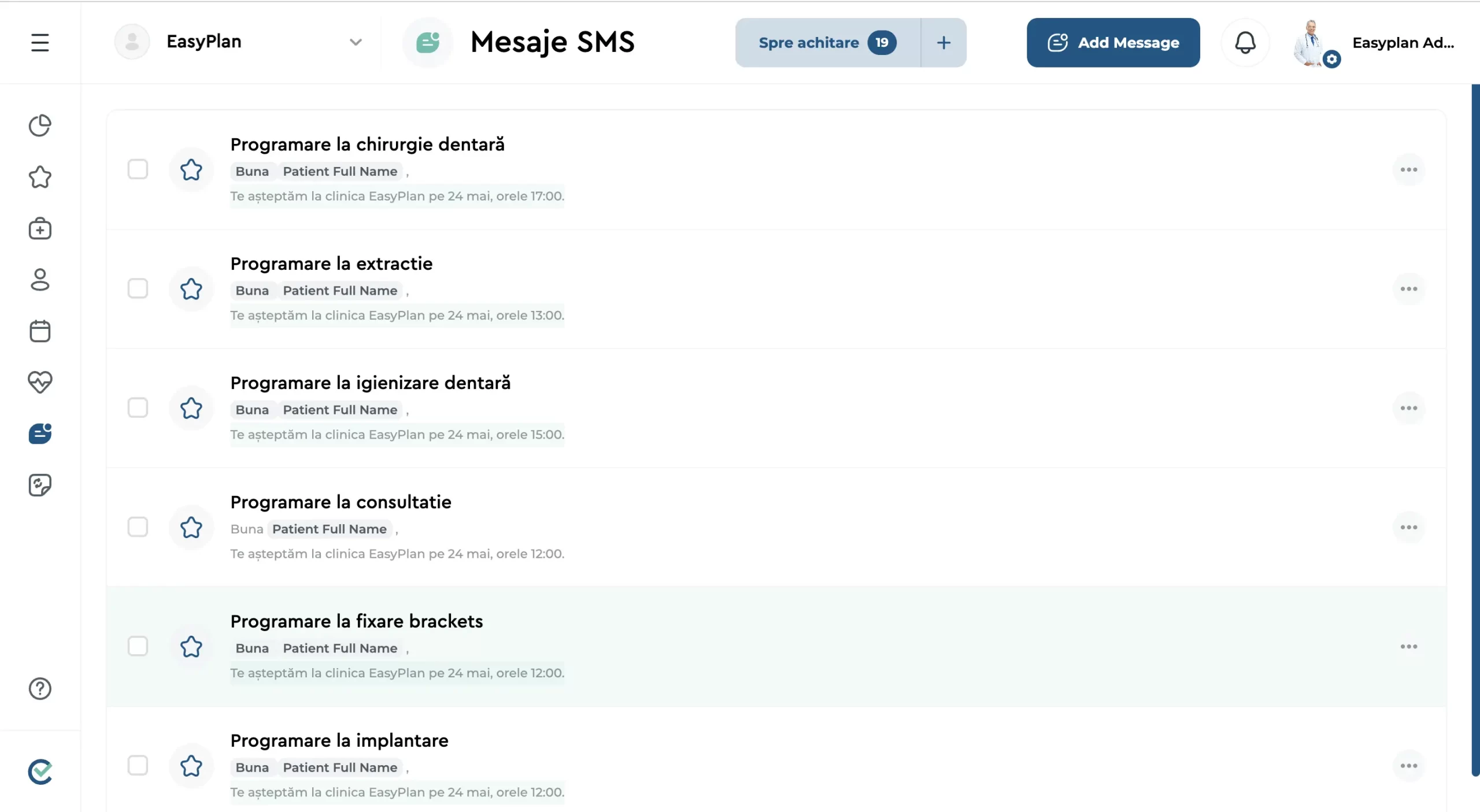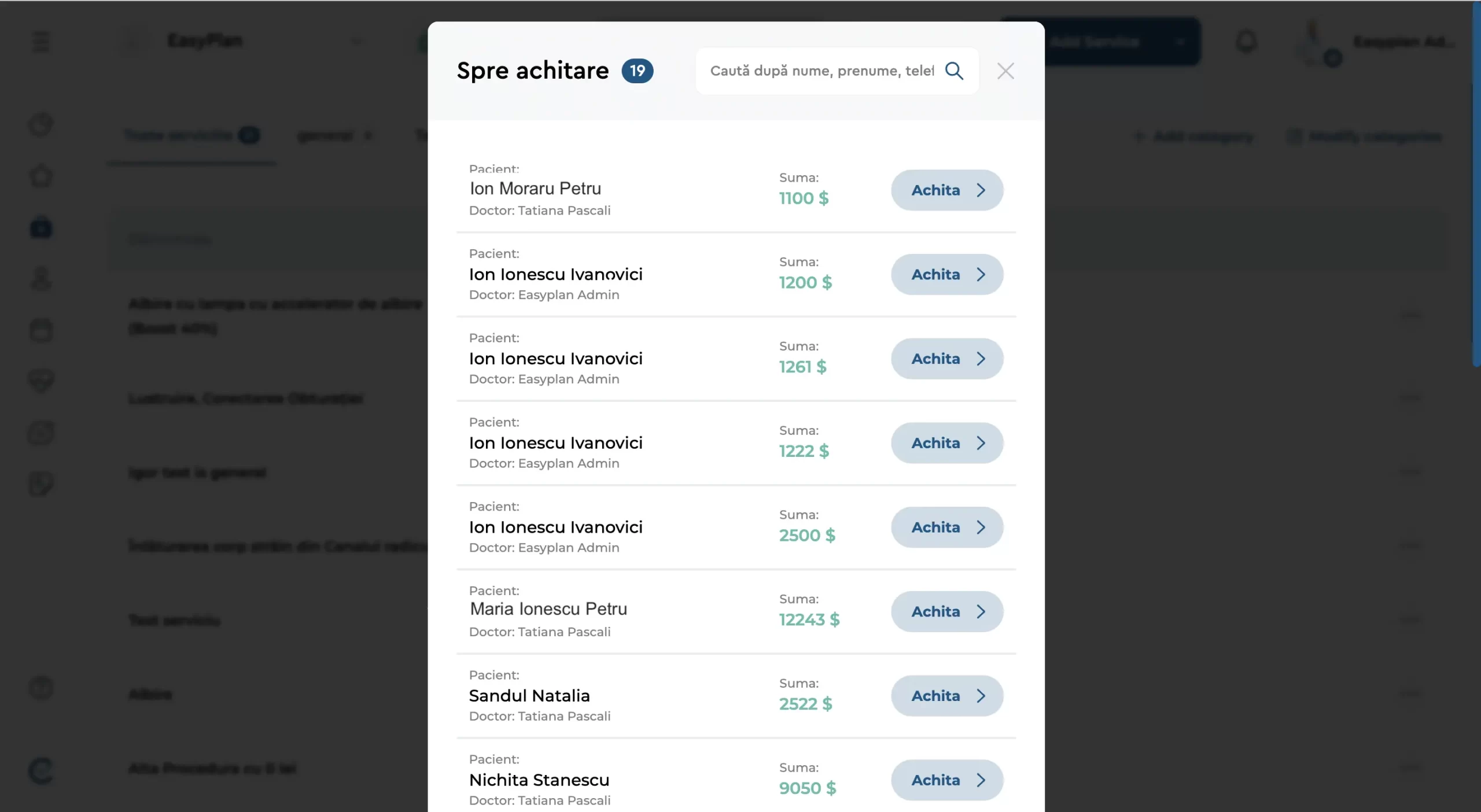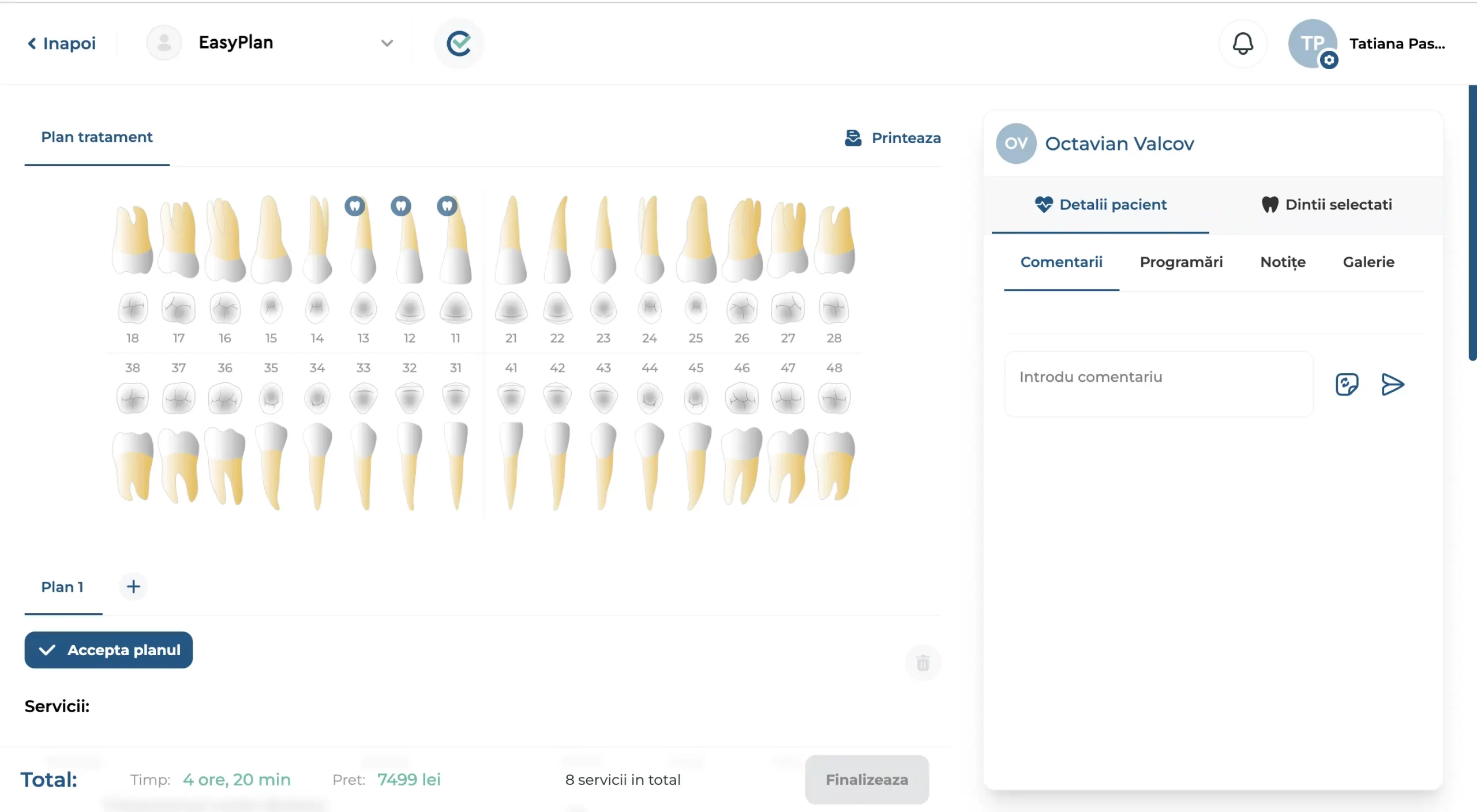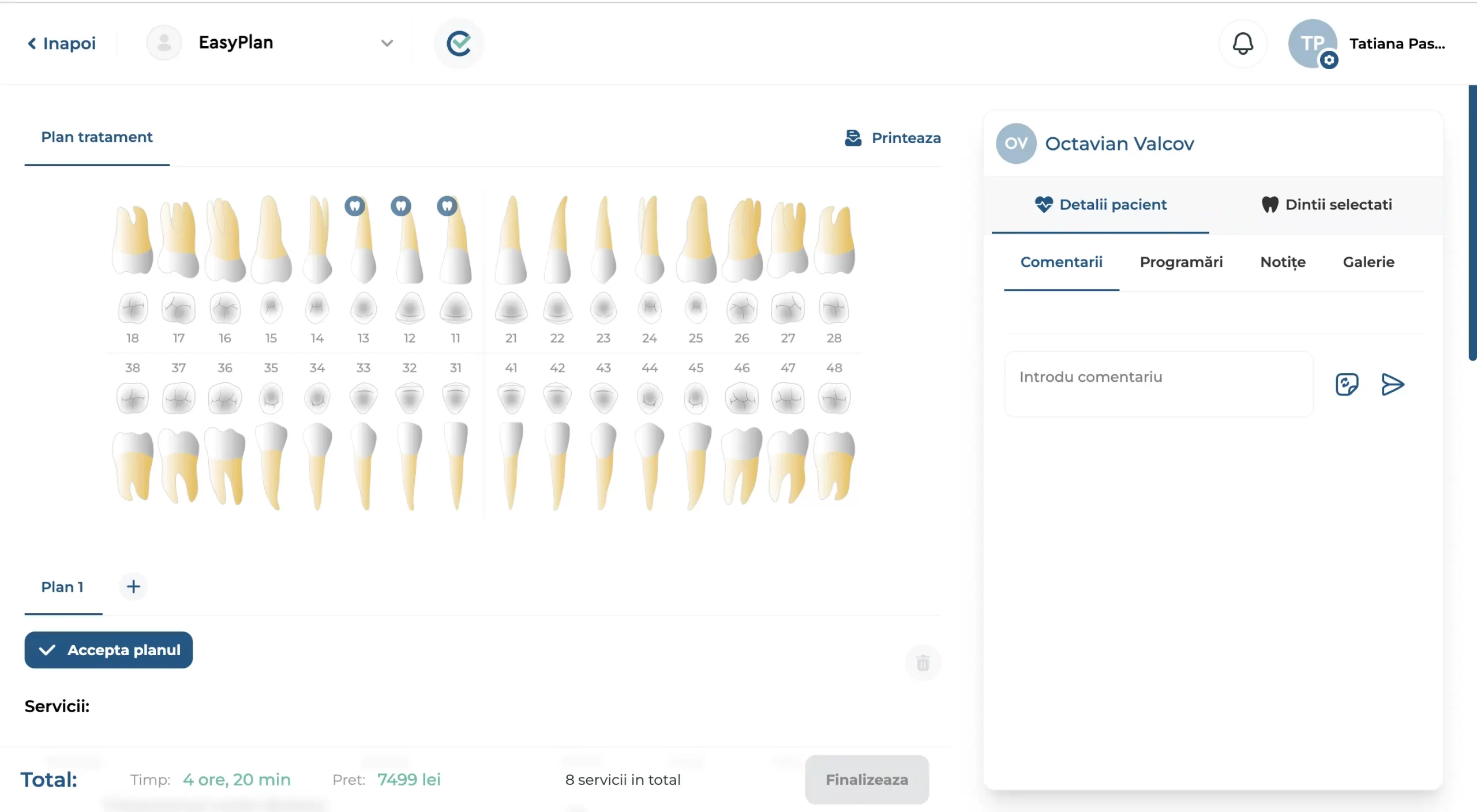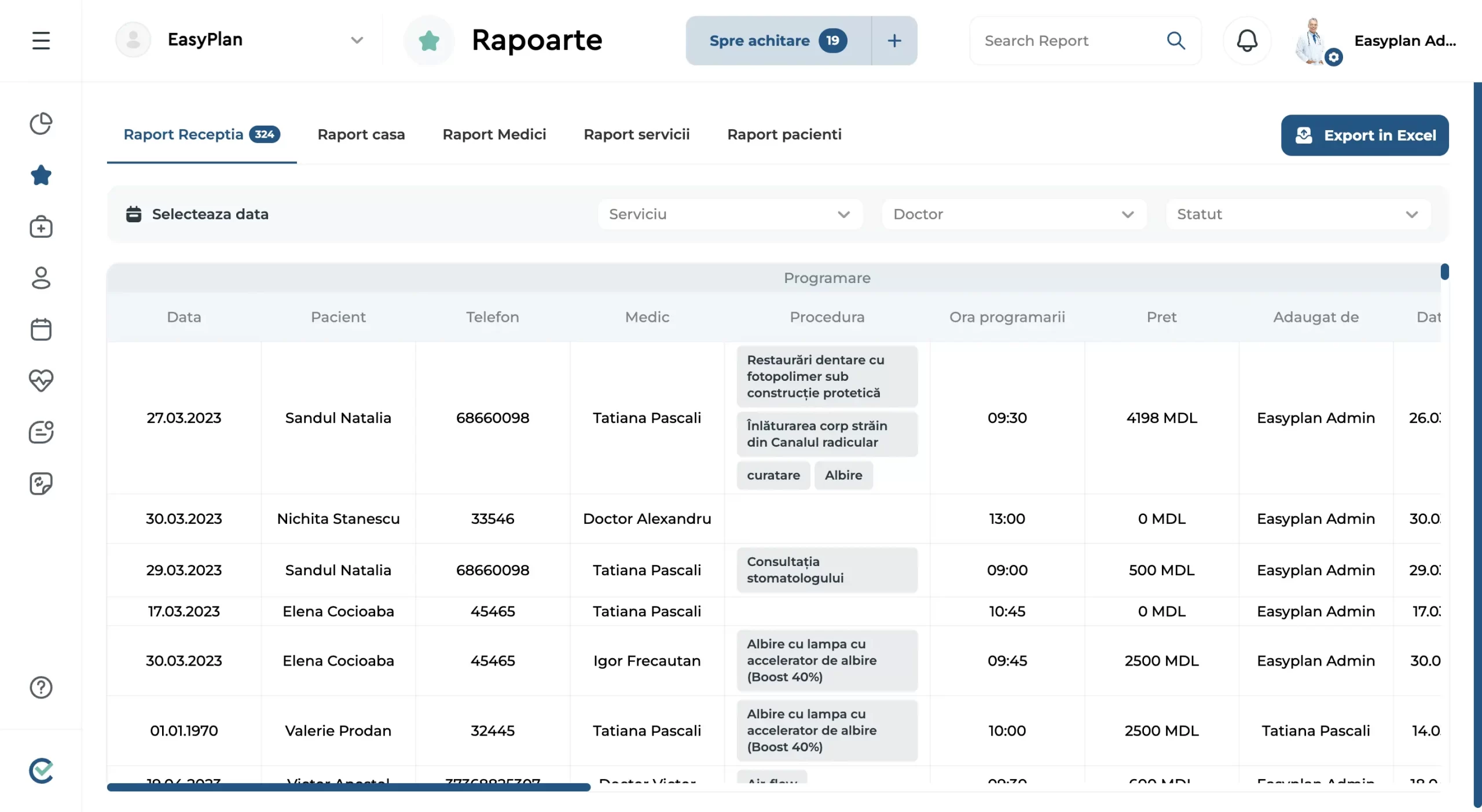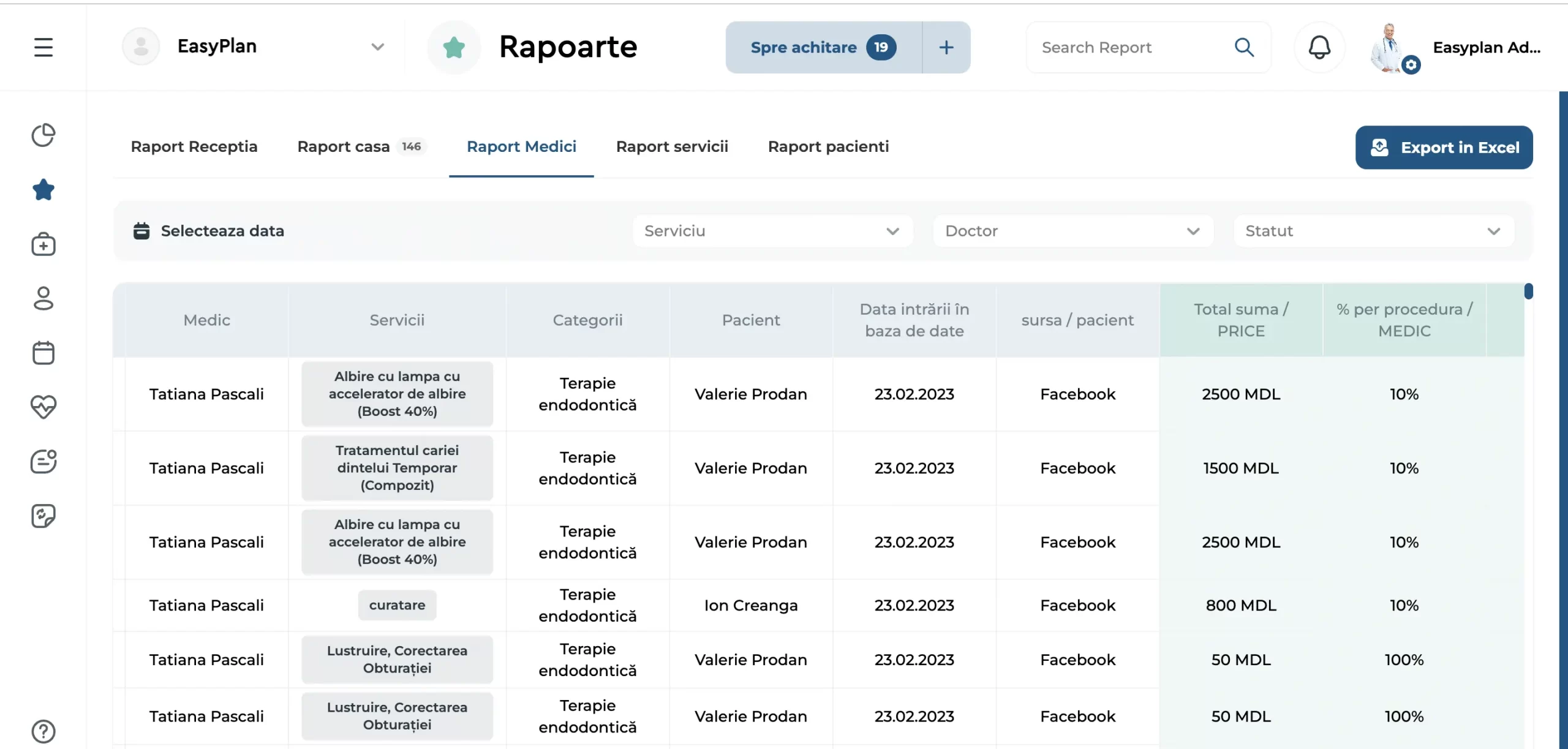 What makes EasyPlan a different dental software solution
Soluția software oferă acces în mai multe limbi de la începutul experienței de dezvoltare
Avem zeci de ore de training gratuit din perioada de dezvoltare a soluției software în care eram în contact
Treceți la EasyPlan fără griji, cu echipa noastră de onboarding, care se va ocupa de instruirea personalului dvs.
Get full access to EasyPlan software solution for free
For a 30-day period, without requiring credit card information
more cost-effective than other solutions
of the processes in a single solution
number of users that can be connected
What is waiting for you in DEMO
EasyPlan connects all clinic operations into a single management system, creating a streamlined workflow for the entire team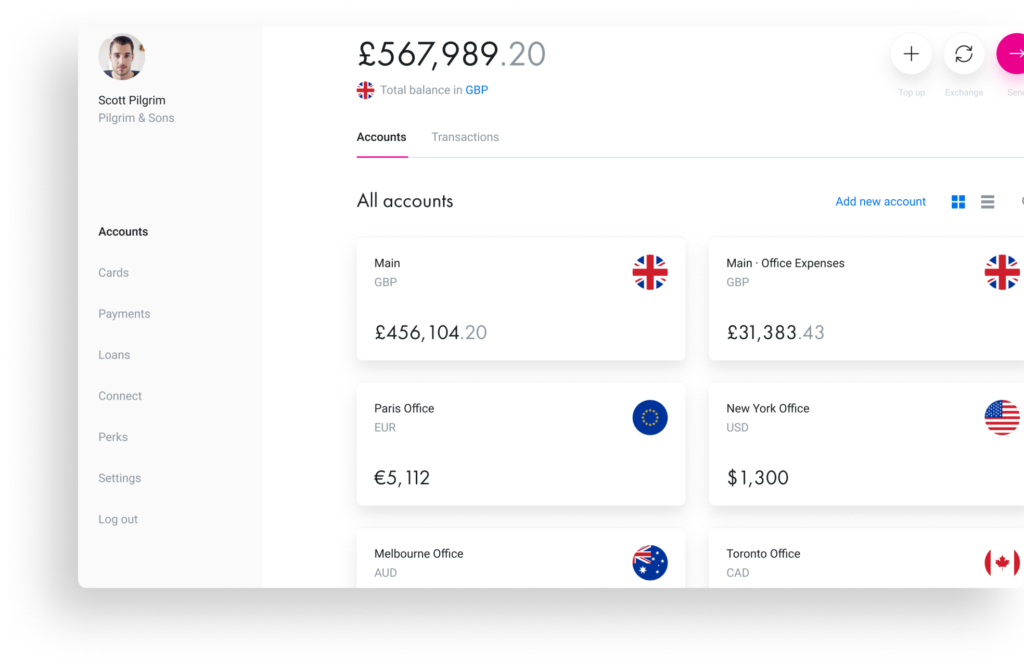 Are you still using 10 different software solutions to manage a clinic?
EasyPlan is a complex software solution that includes all the features you need
EasyPlan has a referral program that allows you to earn from any partner who starts using our software based on your individual recommendation
Check out customer reviews on software platforms
Frequently asked questions
Find answers to the most frequent questions